Self-publishing and the changing formats
Why some books get attention, other remain in shadow for long? Not a philosophical question, but a reflection of the current digital content distribution. Some stories get undermined, other receive too much of credit. Is it always a matter of objectiveness? Of course it isn't! With digital publishing, everything is made possible. There are pros and cons of the current digital era, but the reading process didn't change in time, compared to other elements of information consumption.
Do people like self-published authors and books?
They do, but only some of them. Self-publishing allows many young and aspiring writers to showcase their work, alas the cons sometimes outweigh the pros. The main reason why many self-published works get refused to be tried upon - is the overwhelming supply of the sub par quality books. If you're self-published and acting hectically, like a fool, trying to self-promote yourself amateurishly (eventually you will have to), then maybe self-publishing isn't for you.
People don't like nails thrown at them, especially the rusted ones.
Most of such hasty works are written by teenagers, or those, who don't possess the wiring skills (we mean the creative writing skills). By those, who ram through the doors of vanity press, in order to gain quick recognition, or drive online traffic to their market, that offers completely different things. The nits and wits of smart promotion come in long miles.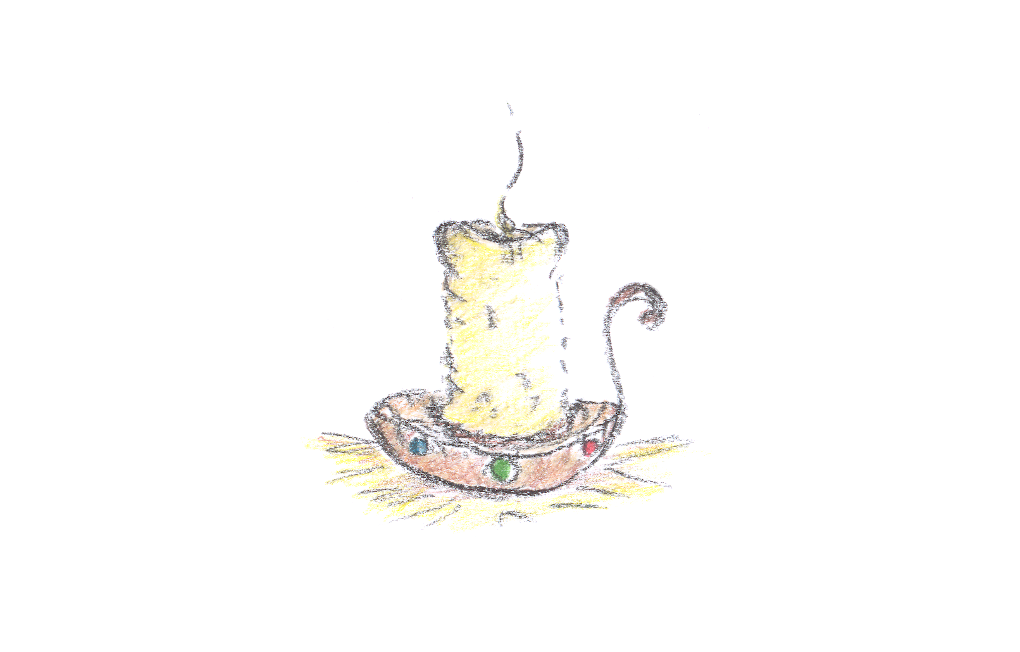 Pros and cons
Self-published works are generally considered:
low to average quality
with poor cover design
are not included in many catalogues (e.g. WorldCat)
are not on many physical shelves
have low rate of references and reviews
considered as 'lower rank' works
The other negative side of the self-publishing is the lack of traditional distribution access. If your book is without a purchased ISBN, or digitally catalogued as 'self-published', then it will least likely hit the physical shelves of your city. Some people still shop around those places.
Some numbers to consider
According to Bowker, more than 54% (as of 2018) of works were self-published, in contrast to the traditional publishing. Today, in 2020, this number could be conflated at around 70%. We may assume, that around 82% of them will fail to meet any financial expectation, because of the quality drop and the market over-supply. Traditional publishers deal only with titles they could sell for sure - investing is their way. You'd think, there is a war between these two mediums - independent and traditional? It may be, but it's a lousy war. Because the quality wins over the quantity, and the self-publishing niche is destroying itself, at that point.
As a self-published author, you'll have to exceed the quality and the purse of the traditional publishing. In addition! Now, you have to compete against those 54-70% of the self-published dorks like you!
Do self-published authors make money?
They live in trailers. Well, some of them actually do. There are lists of 10 or 3 successful self-publishing writers of the 21st century, but those numbers are puny, compared to the traditionally published authors.
It seems like, self-published authors become successful only via some glitch in the matrix!
Alas to confirm, but there is not much of future in the self-publishing niche, unless you're:
financially stable 24/7
willing to write, no matter what
have nothing to lose
For most people after 30's, it gets harder and harder to admit, that self-publishing turns out to be unbearable or not important anymore. In best scenario, it turns back into a passive income or a hobby. Nevertheless, there is no discouraging in such an endeavour. Good and inspiring works, such we believe our titles are, will eventually find their reader!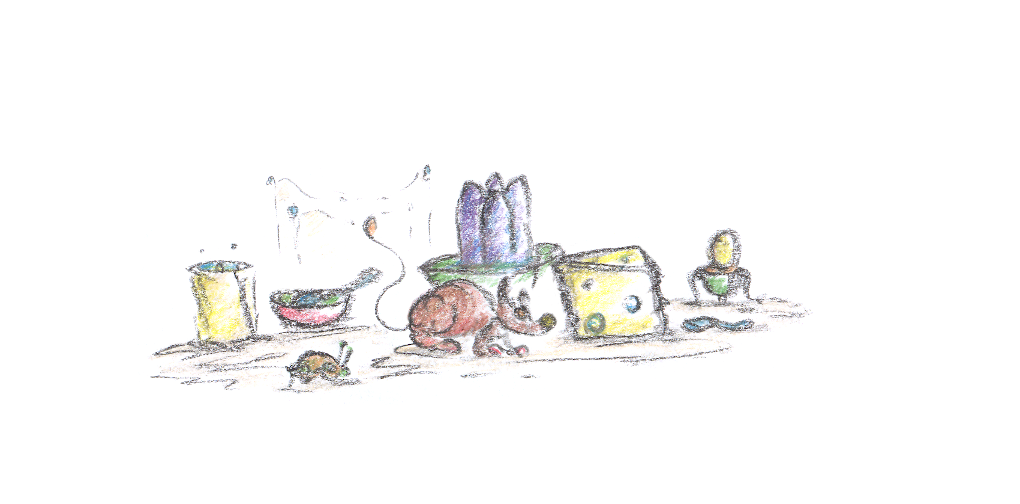 An example of Globiuz as of a self-published work
Globiuz is a self-published work and it's a comparatively young franchise, started in 2018 by the author. The series do not derive any existing worlds of the fantasy genre. In fact, if your are fan, e.g. of HP and LOR, then you won't find any adaptations or references to those (or any) existing fantasy books. Globiuz develops its own Globiopedia (the glossary of crazy creatures), environment, mythology and science. It becomes more beloved with time and with the updates of the series (First Light, the Golden Scallop, the Sinister of Bones), readers gradually become more and more interested in the environment of it, because it builds up something new over and over again.
What a good self-published work could offer to a reader? Fantasy reading shouldn't be tedious, glamourous, naive or idealistic. The fantasy genre is quite expressionist, but it shouldn't turn into a symbolic utopia of wizardry. Learning from the history of Globiuz: tools, mechanics, species and the certain applications of the environment - all feeds a reckoning for the reader. As if that fantasy world was coalescent with the physical laws of our planet. Juxtaposing our science with the science of Globiuz.
It's our duty to supply a reasoning dose to the reader, instead of chewing up a cuddle of symbolism and 'almighty bad & good' in life.
Engage the reader, but never insult his intellect
What else stands out in the Globiuz series, and why people should even bother? The characters.
Crix, Binglow and Legen
These lads come from different parts of Norwin. Crix is a dweller of Amber Heights, a magical nook of Hedgens (the hedgehog sapiens) and is a keen collector of knowledge and an astute speculator. Legen is a Green Elf from the Droop Forest, a dangerous place of vagabonds and scavengers. He is no dreamer by any means and trusts only his stubborn desire to get treasures and recognition. Binglow is a pig-troll from the Torry Mountains, a region where Black Dwarfs and Paglots (pig-trolls) dwell in concord. He is a down-to-earth guy, whose belly, occasionally, knocks the doors of gritty reality. More on the trio here.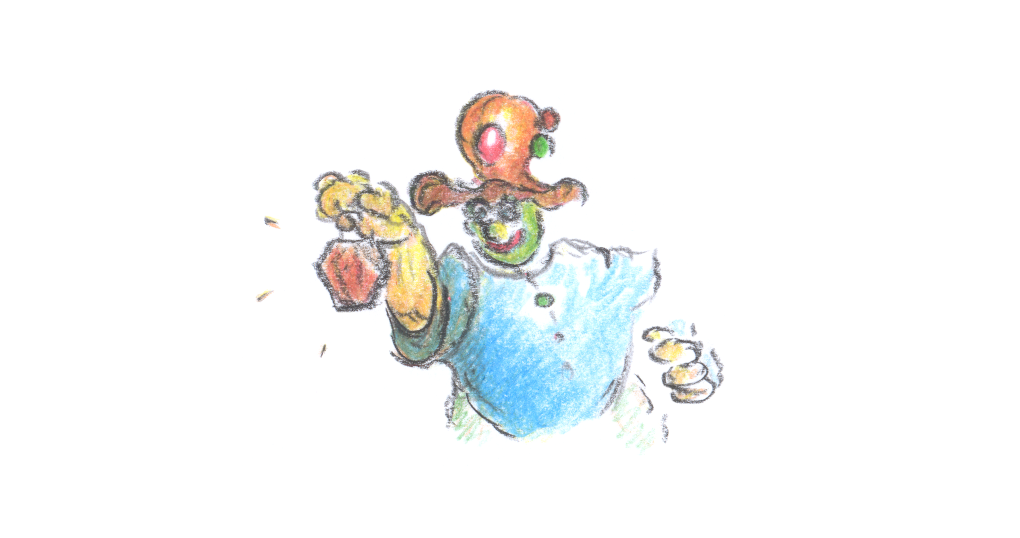 The global quest
The debut of the First Light, had introduced us the scenery of Norwin and the way the author builds up races, explains the evolution of the certain species sapiens, while retaining the classic fantasy elements, such as: magic, sorcery and wars. The sequel, the Golden Scallop, had been developed even further - rich and realistic characters, going up on a big quest. Unravelling the legends of the past, the secrets of relics, the hidden world of dangerous sorcery.
It isn't without the game of thrones and simple explanations of what is the purpose of a human being, over the existence of a Brown Gnome. How elves differ from Emples? Why some creatures are ugly, others aren't? Why some are repulsive, but credible and benign, others - abhorrent and toxic. And other similar combinations of human traits, that humankind possesses in our world.
Is magic solving all the problems?
We have had many stories and the notions of 'complete, ultimate, outstanding,' etc. magical powers, that only few attain or examine. This notion creates a world of the 'chosen ones', who are 'destined' to stop or create evil. Globiuz doesn't move in such a way of nonsense. Does not create a pattern of discrimination and inequality, because like in real life, it all goes up to the doer - the maker of good or bad deeds.
The magical powers of Globiuz
They are either forgotten, due to inadequate or inefficient use, or due to 'unfairness' (imbalance) of such powers. If magic solves all the problems with wizardry, then off goes the progress and the meaning of 'good & evil' - everything turns into either extreme, or utopian. Therefore, the magical quests hold a 'relic' niche of the series and are rarely discovered, or scripted by rare expediters. Such powers, as Globiuz believes, possessed only by those, who remember how to use it and what to use it for.
Globiuz stems from a self-publishing niche into a small community of fantasy-lovers all over the world, and it continues conquering the real maps of our globe. It is becoming more apparent, that the character illustrations, places, heralds and paintings of the fantasy world become more recognizable with time. Globiuz proves - that self-publishing could serve a good creator's tool.