A small step forward
One of those programs (DAW) that you can't actually create any music in, unless you've learned it in a traditional way. Ableton Live, personally for us was a 'supplement' in music writing, something you would use to 'garnish' your ready tracks with the effects and other perks.
However, for those who haven't yet mastered their live  (traditional) instruments, Ableton (and other DAW's) offer that 'out of the box' approach, where 'you can make music' without learning it that much.
Trying digital
We personally didn't like the approach, because it sounded unfair and non-professional, but the lack of some hardware tools, instruments that cost $$$ of dollars, push some of the authors trying it.
Our first album, 'Space Marines', being recorded in Ableton, with the Edirol Roland keyboard and custom plugins, simulating some of the most notorious analogue synths.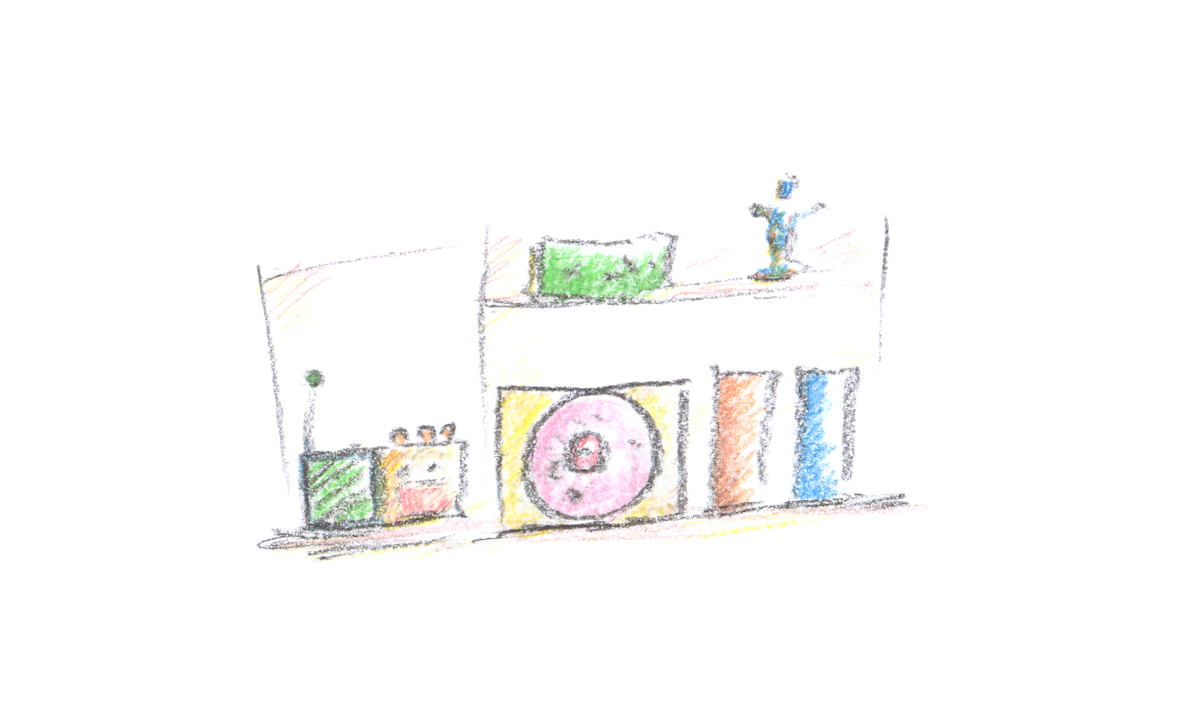 Live instruments
Producing 'The Rooks' and the 'Space Marines' albums wasn't completely done in digital. The bass lines and the effects were recorded from the industrial environment. Some 'glitches' in the analogue instruments were accidental and later on were incorporated in the suit.
The Rooks and the Space Marines are the industrial albums with hip-hop elements that started to evolve from the works of 2016. Our music journey began a long time before, around 2008, when we were twiddling with the Native Instruments' synths in order to write a movie soundtrack. Long before the Globiuz series and at the stoops of the World of Ferania game.
Managing to write industrial electronica was a proud step to experiment with the genre. Producing a non-trending niche, we thought experimenting was never bad. In fact, having good examples as Klaus Schulze and Tangerine Dream, incited to work even more.