Working on music
In over four (4) years we have worked on composing the music; in over twelve (12) years we were collecting instruments for our music studio, piling it up with panels and planks. Our goal was - the Globiuz.
We needed a drum kit
Some of the perks of making drums work for your track is having a tradition version of them -  in wood and leather. The first steps of writing the Space Marines were cumbersome, lack of good drummers and the drums could be a disaster, especially for a producer who never specialized on them.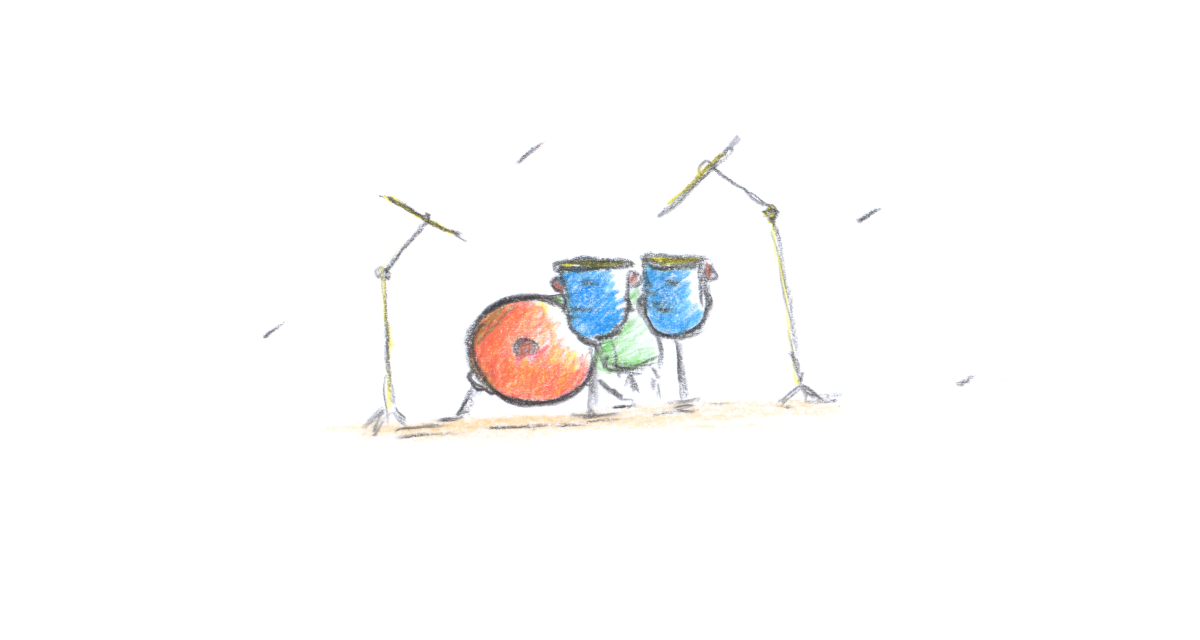 It would cost you the same in digital
For those who think physical drums are only for rock stars and millionaires, we suggest a calculator - the prices of the professional DAWs, the software side of it, sampling, time, etc, rolls out in tenfold!
It took us the enormous and unjustified time to learn the controller craft than actually learning any physical drum-kit - done it all the hardest way.
We didn't want the sampling
Because it reduces the originality of your work, however, if done in a smart way - it mesmerizes. For all we could say, writing music all in DAW is painful, but it's all over. We have finally developed the final balance between the live instruments and the software side of it.